Custom "Raspberry Beret" 53cm Town-Style
Prince's music remains difficult to find for free on the internet, and it's a hard thing to complain about when you consider his musical talent and incredible writing.  So when I was trying to find a good video to link here, I was thwarted.  That's okay though, because we all know the song and the fact that if it was warm she wouldn't wear much more. Brilliant.
When this frame came back Champion Powdercoating the Raspberry Beret connection was instantly obvious.  We thus attempted to build it up in a way that would accentuate the frame's color; everything else on the bike exists pretty much in deference to the Raspberry.  Comparatively boring is the fact the the bike is nicely equipped with all new parts, including a simple and reliable 3-speed drivetrain, comfortable saddle, and nice-looking gumwall tires.
To be sure, there are lots of different raspberries out there.  You've got black raspberries (not too common here, though blackberries are presently in season and if you're hungry, head on up to McLaren Park to pick some), golden raspberries, and even yellow raspberries.  But I think it's probably safe to say that when Prince was writing the song, he was picturing the lady in a beret just about the color of the bike you see here.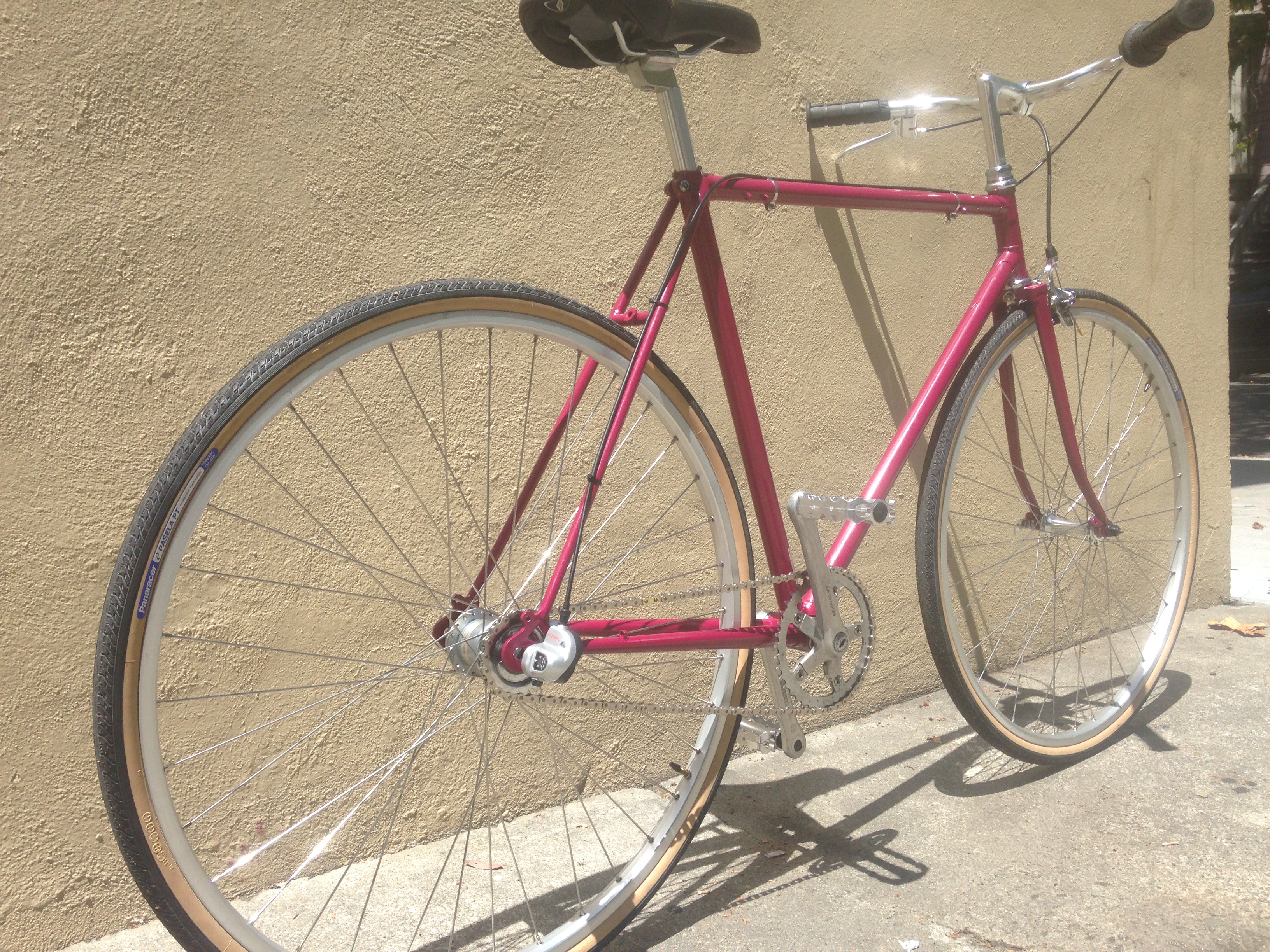 Though the bicycle does not come with a beret included, we can recommend a number of fine fashion establishments nearby where you could find an appropriate one.  I guess that's about all you'll need, then, especially if it's warm.
$725
SOLD!!!!