Custom "Turbo Banana" Touring Rig, 56cm
Though there are indeed hundreds of types of bananas that we humans eat, they are all crosses of only two wild banana species.  This makes bananas quite susceptible to disease, which led big fruit companies (primarily Dole) to buy up vast acreage in the tropics as a hedge against future outbreaks.  Those interested in reading more about this subject should check out this book.
Even if you don't have a particular affinity for the ubiquitous fruit, this brilliantly yellow bicycle may just suit your fancy.  Been thinking about getting a Surly Long Haul Trucker or Cross Check, but want something with a whole lot more character?  Then this rig might just be perfect for you.  In fact, the stem/handlebars have been lifted directly from a brand new Cross Check, and feature 3X10 bar end mounted shifters.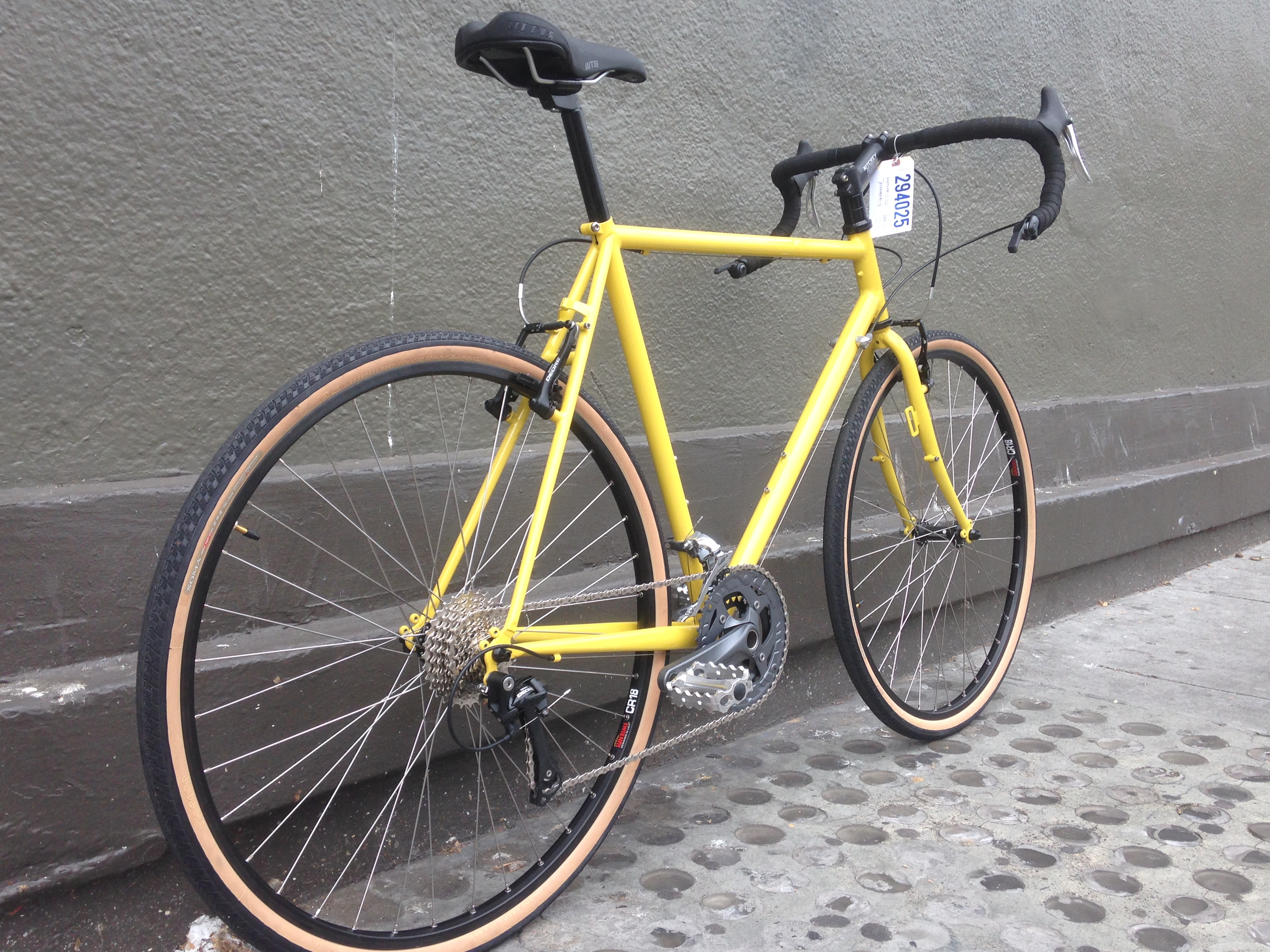 You'll note that there are plenty of rack and fender mounts, as well as a light mount on the fork.  A good quality set of wheels (Shimano hubs/Sun CR18 rims, 36 spoke) should hold up well as the miles float by.  Be sure to only wear Banana Boat sunscreen while you're out there crushing those miles, however….
A good fit for somebody about 5'9″ to 5'11".  Come check it out!
$1050.