Pedal Revolution Used Bike Update: Schwinn Sierra Drop Bar Mountain Tour Bike
Pedal Revolution Used Bike Update: Schwinn Sierra Drop Bar Mountain Tour Bike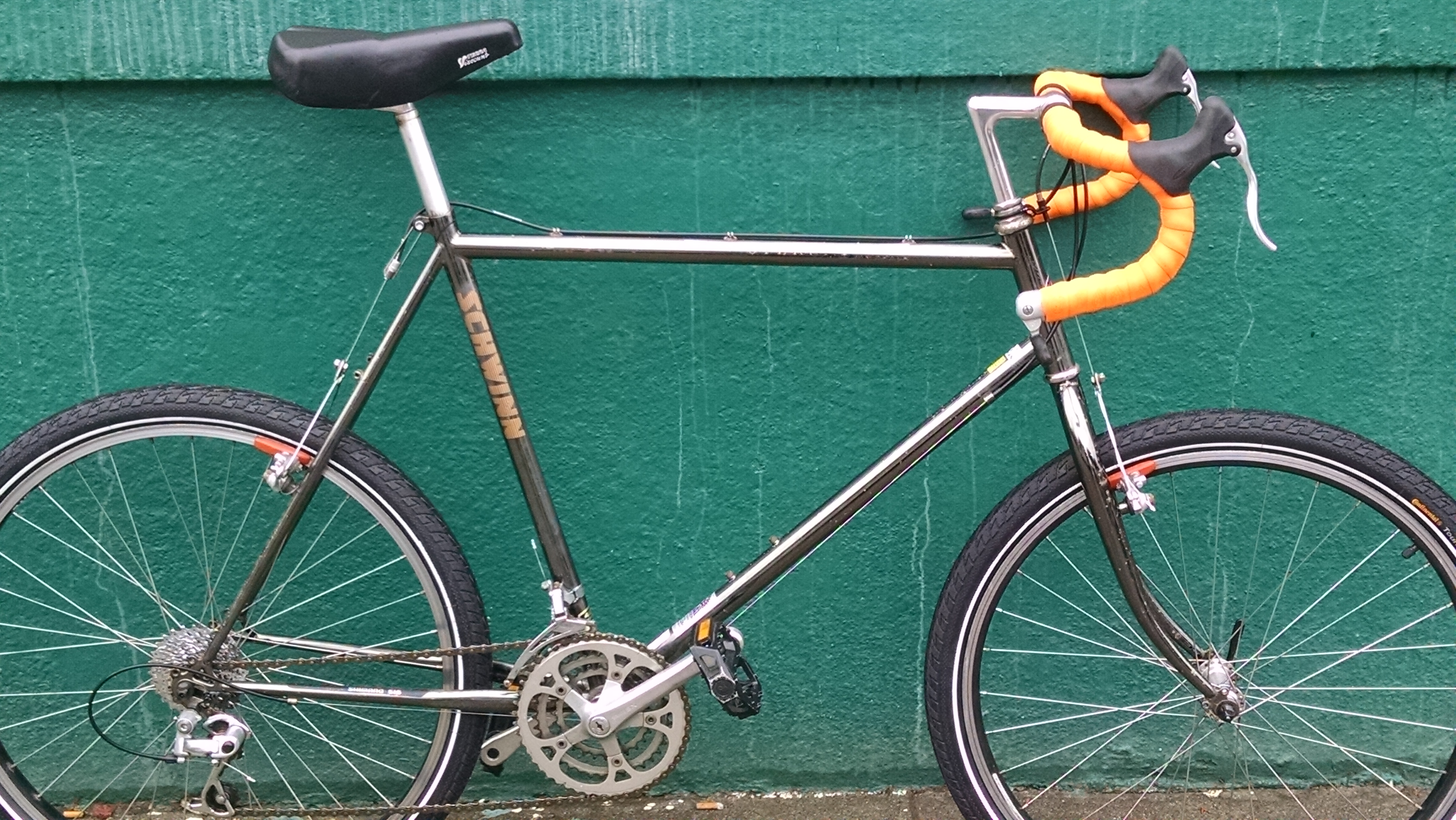 It's truly astounding the number of 80's and 90's vintage mountain bikes Pedal Revolution receives in donation (thank you generous benefactors). They are testament both to the number of these bikes sold during the original mountain bike boom and the quality of construction of these frames (FYI: their iron like strength, resilience, and durability is largely due to them being actually made of steel!).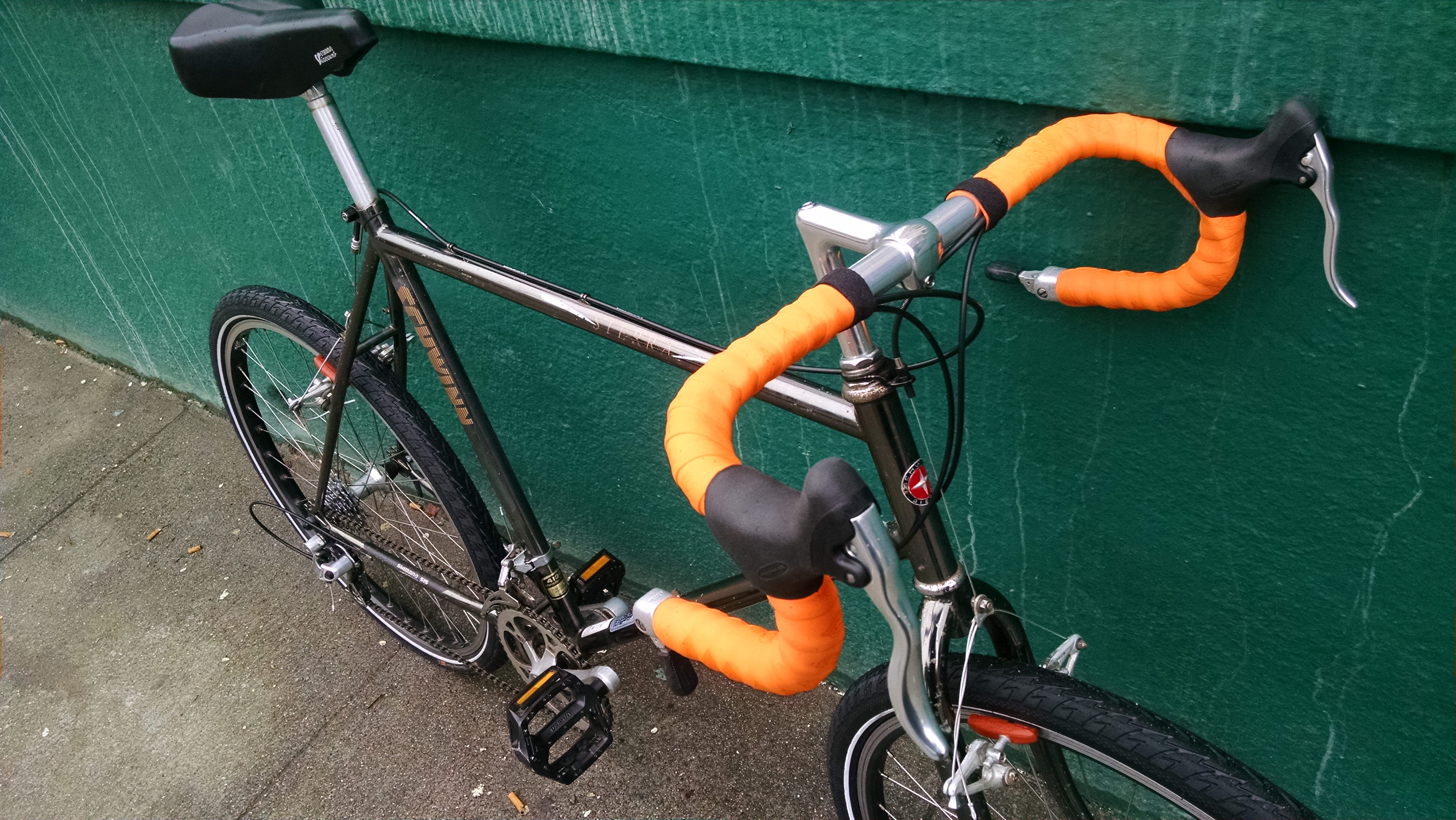 By the standards of today, bikes like this Schwinn Sierra are terrible bikes for serious single-track mountain biking (ps. the flip side is also true that the super fun trail riding bikes of today are the absolute worst transportation bikes due to technological suspension overkill and lack of utilitarian features).  However, with some parts changes and updates these original off road specialty machines can be transformed into excellent city and transportation steeds.
Just to mix things up from the rote Pedal Revolution older mountain bike becomes city bike genesis (street slicks replace knobby tires, new drive train parts, etc), a drop bar was added to this bike to give it some long ride and bike tour potential.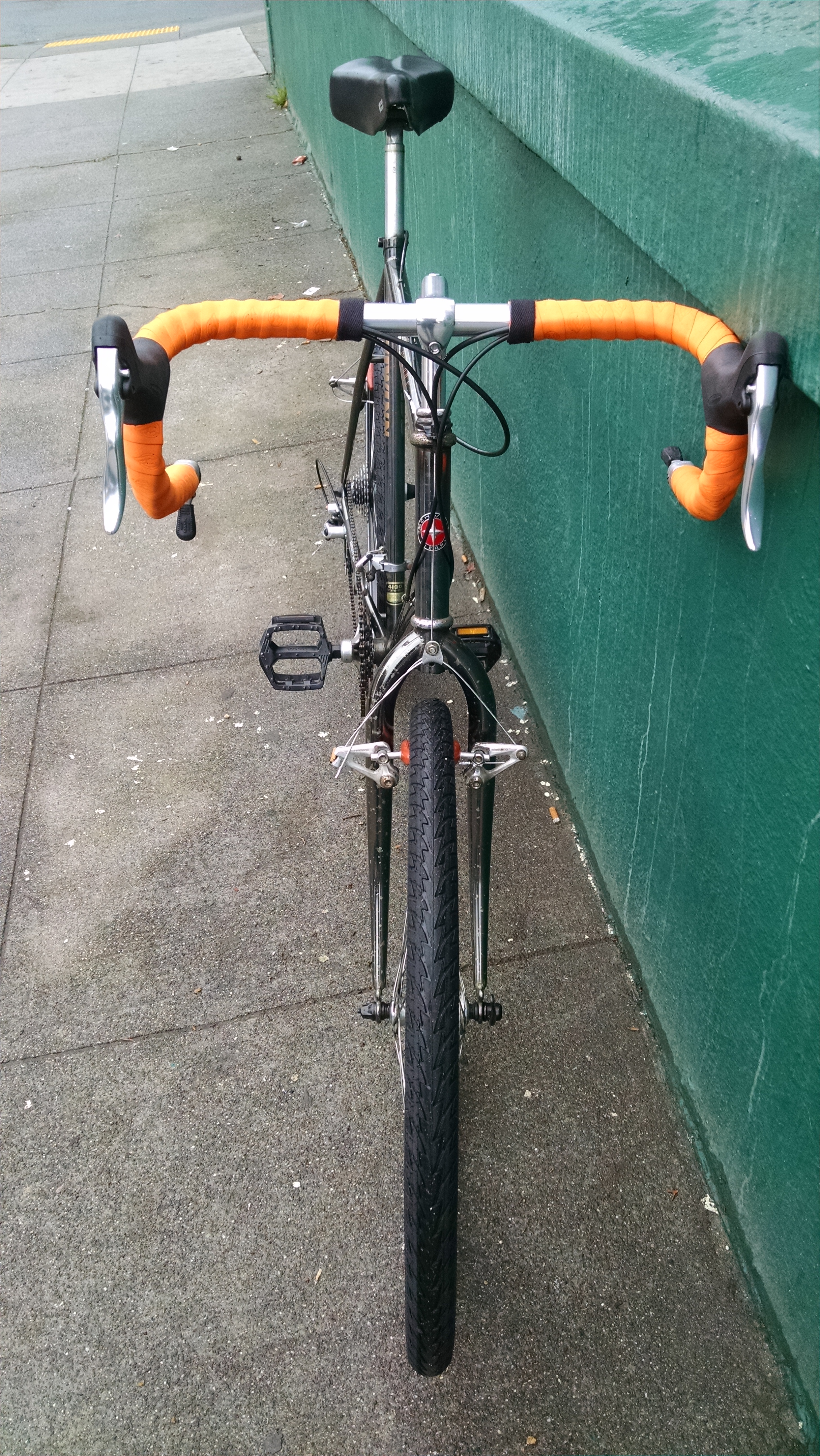 The orange bar wrap gives the bike some seasonal fall flair.  Front and rear fork eyelets add more easy fender and rack options.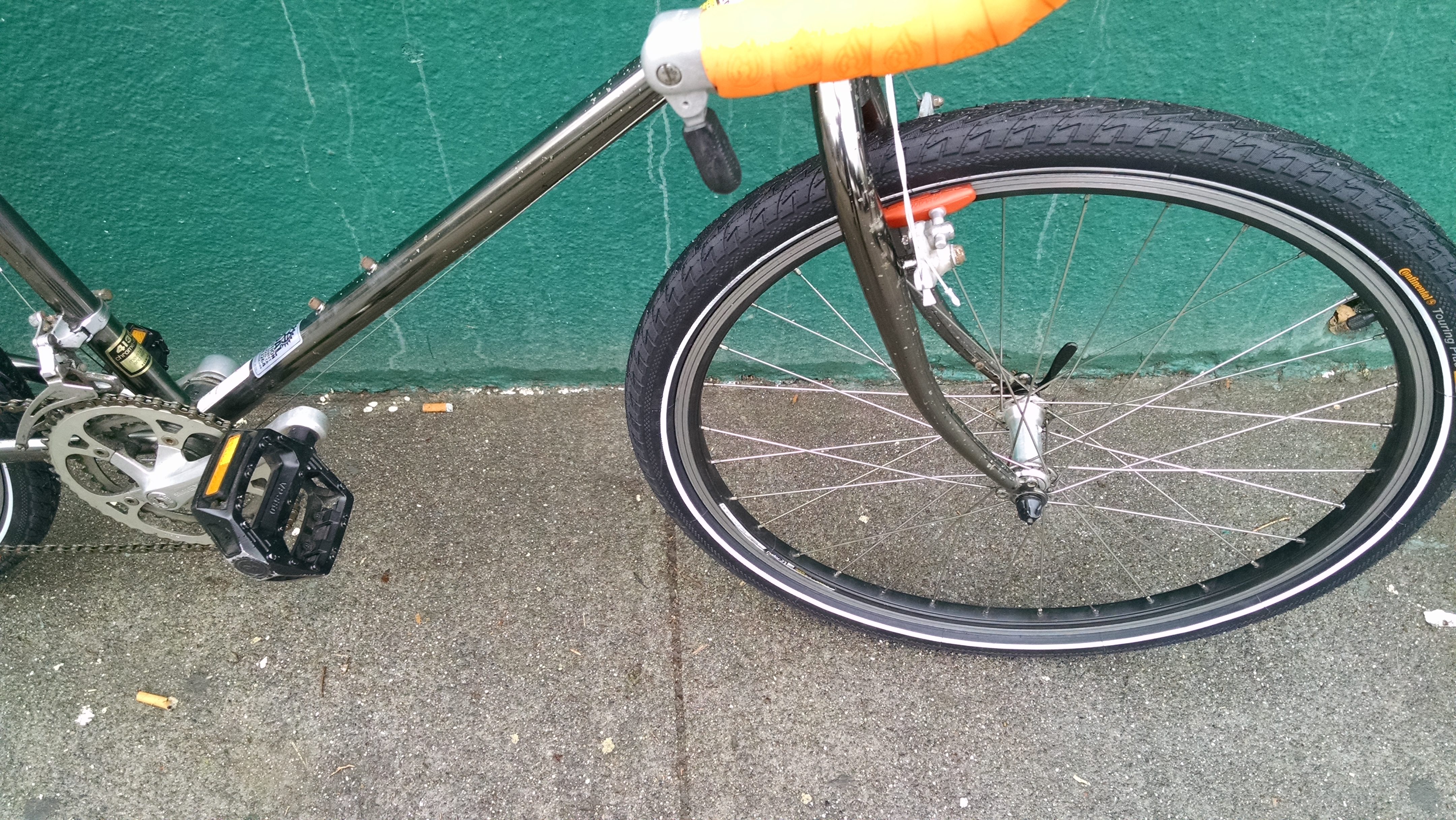 Suntour Bar end shifters are just fantastic.  They were on some very cheap back in the day bikes (the Schwinn Sierra was not originally cheap or equipped with these).  Every micro friction shift with these units is an utter delight.  They are what I (Joel) use on my own touring bike!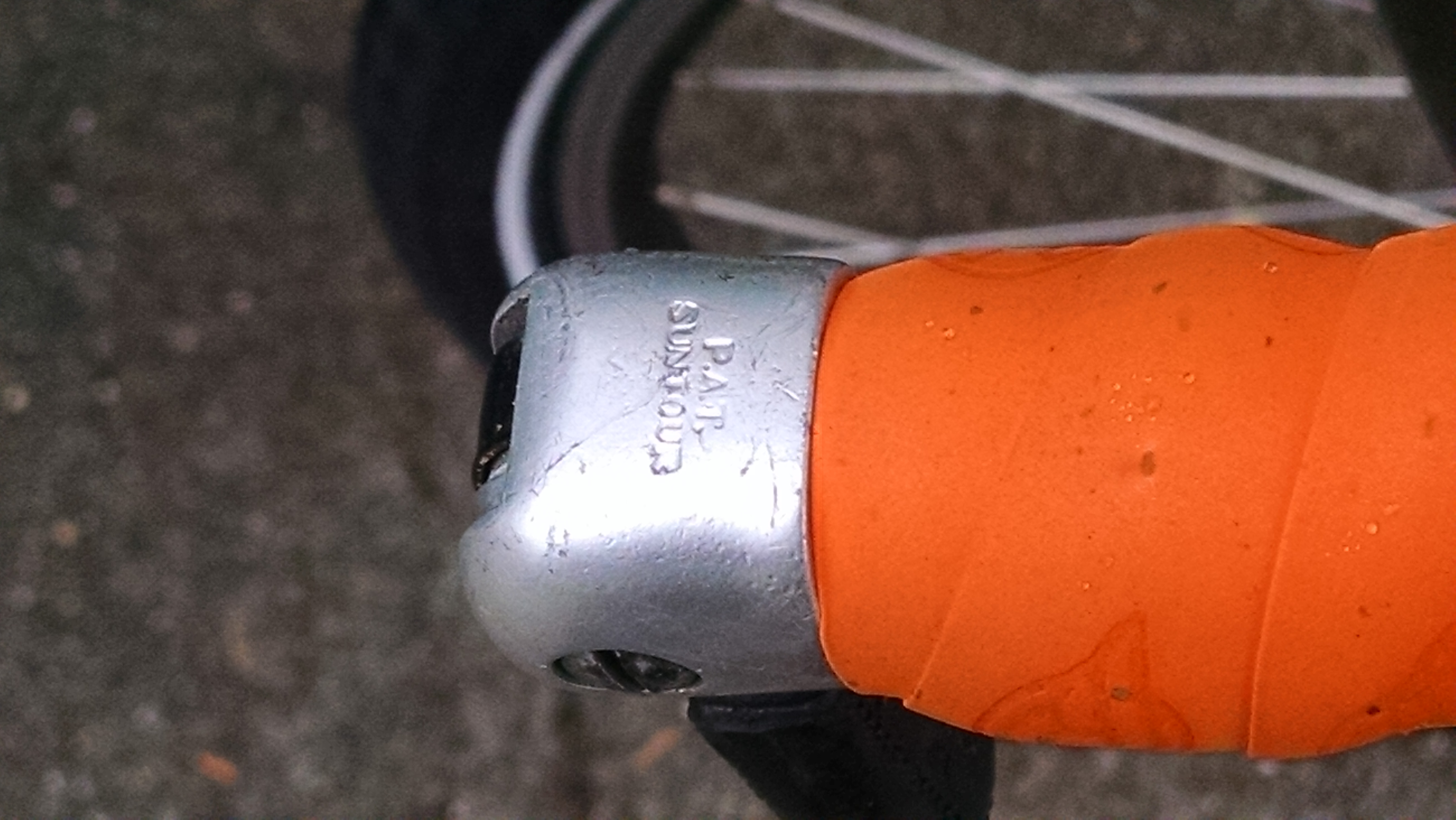 This is a great all-purpose bike for someone about 6′ tall.  The large tires and strong frame with plenty of accessory mounts make a great bike for carrying large loads on bike trips around the city or across the country!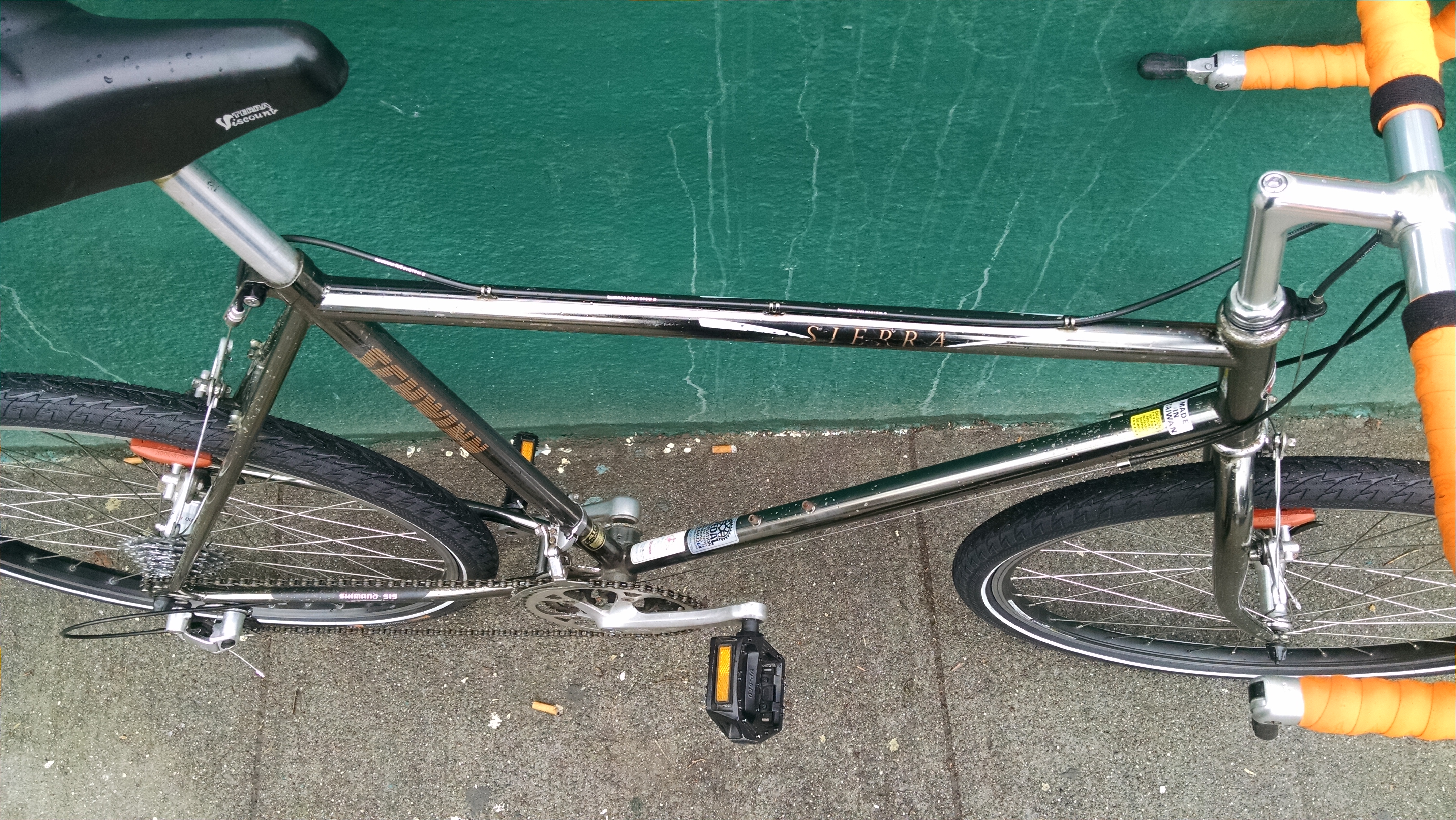 Schwinn Sierra 23″ : $550