Custom Gitane 63 cm Town-Style 3 speed @ Pedal Revolution Refurbished Bicycle Update
Are you or someone dear to you between 6'1″ and 6'4″, dig the color orange, and in the market for a unique town-style bicycle that rides like a dream? If any of this rings true, you'd best come in to Pedal Rev to check out this Gitane.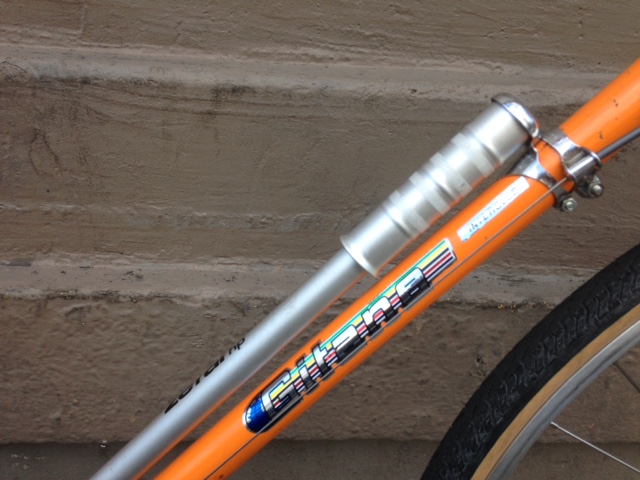 According to the original sales paperwork provided by the gentleman who kindly donated it to us, this bike cost $165 way back in 1972.  It still had all the original parts on it, and the paint is in great shape for its age.  But cycling has come a long way since then and major changes were on order; in fact, the frame, seatpost, and matching original Zefal pump are the only items that weren't replaced.
Cool details on this bike include a new polished 3-speed wheel, some vintage Suntour Cyclone cranks, and some pretty wide Nitto handlebars that'll be well suited to the larger individual who ends up putting miles on this rig.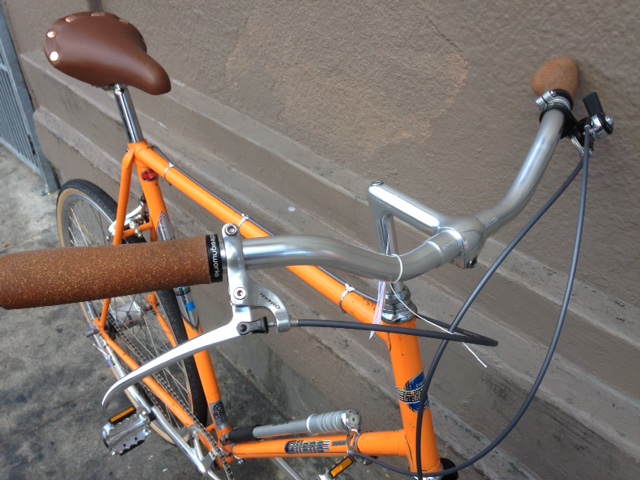 Some ergonomic Portland Design Works grips are comfortable on the hands, and the retro-look Tektro brake levers control new dual-pivot calipers that'll bring this orange whip to a stop in no time.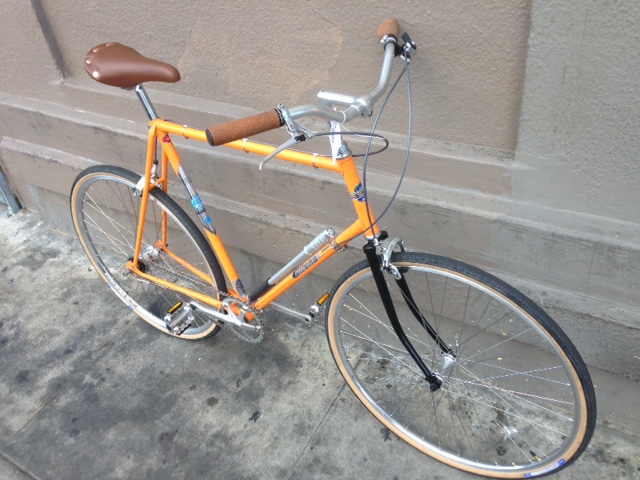 Come on by and take it for a test ride!
$725