50 cm Trek 2120 Carbon Road Bike @ Pedal Revolution Refurbished Bicycle Update
As a material, carbon fiber was first used on production bikes in the late 80's/early 90's.  The bike you see here, a Trek 2120, was among the first.  The three main tubes are carbon, and they're bonded to aluminum to form the rest of the frame.  Though the frame is pretty old, it is still in fine shape; a lot of the early carbon frames tended to be "overbuilt", and are in fact stronger that some of the newer and thinner carbon frames out there today.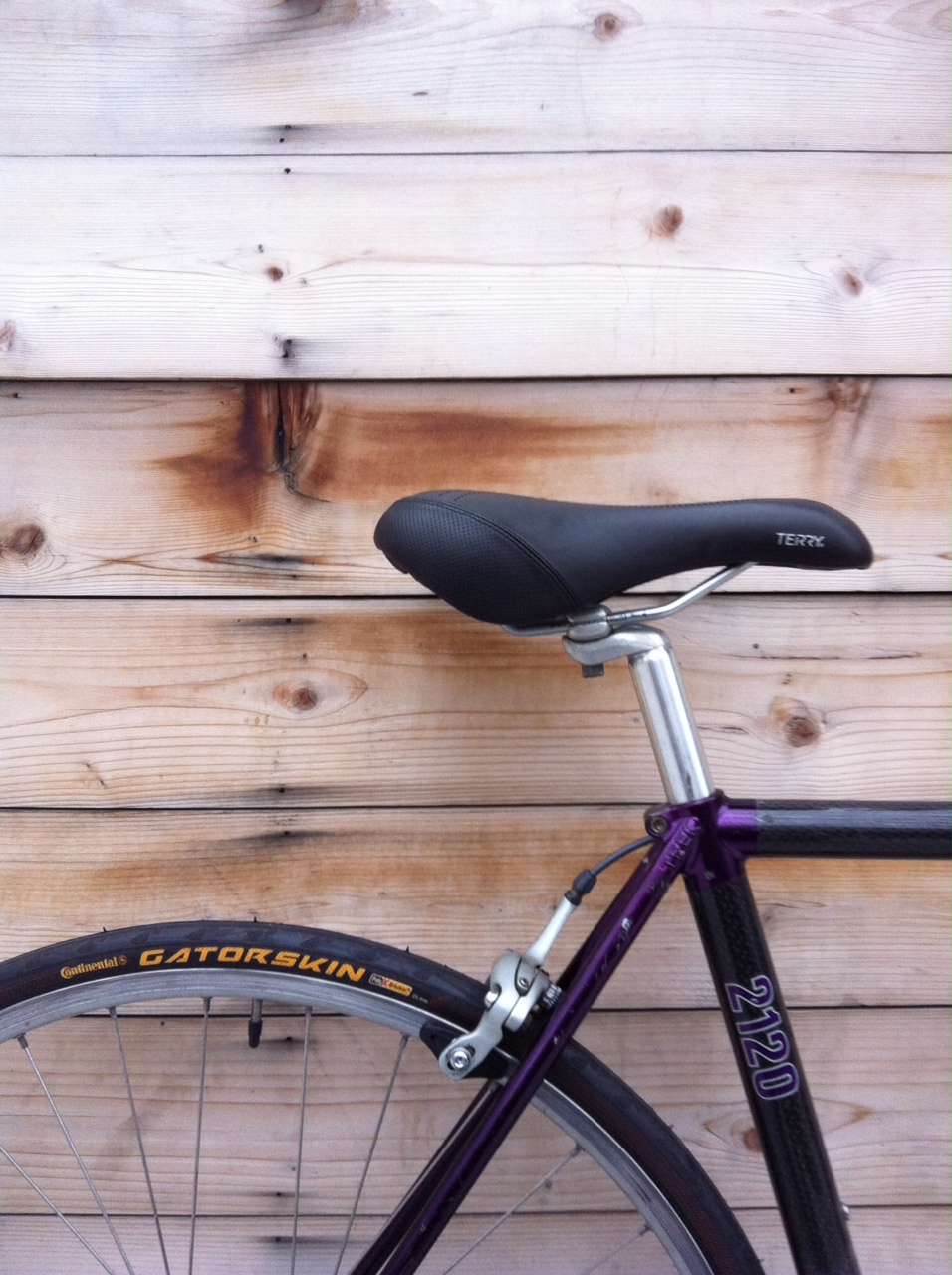 Terry saddle and new Continental Gatorskin 700 x 25 tires.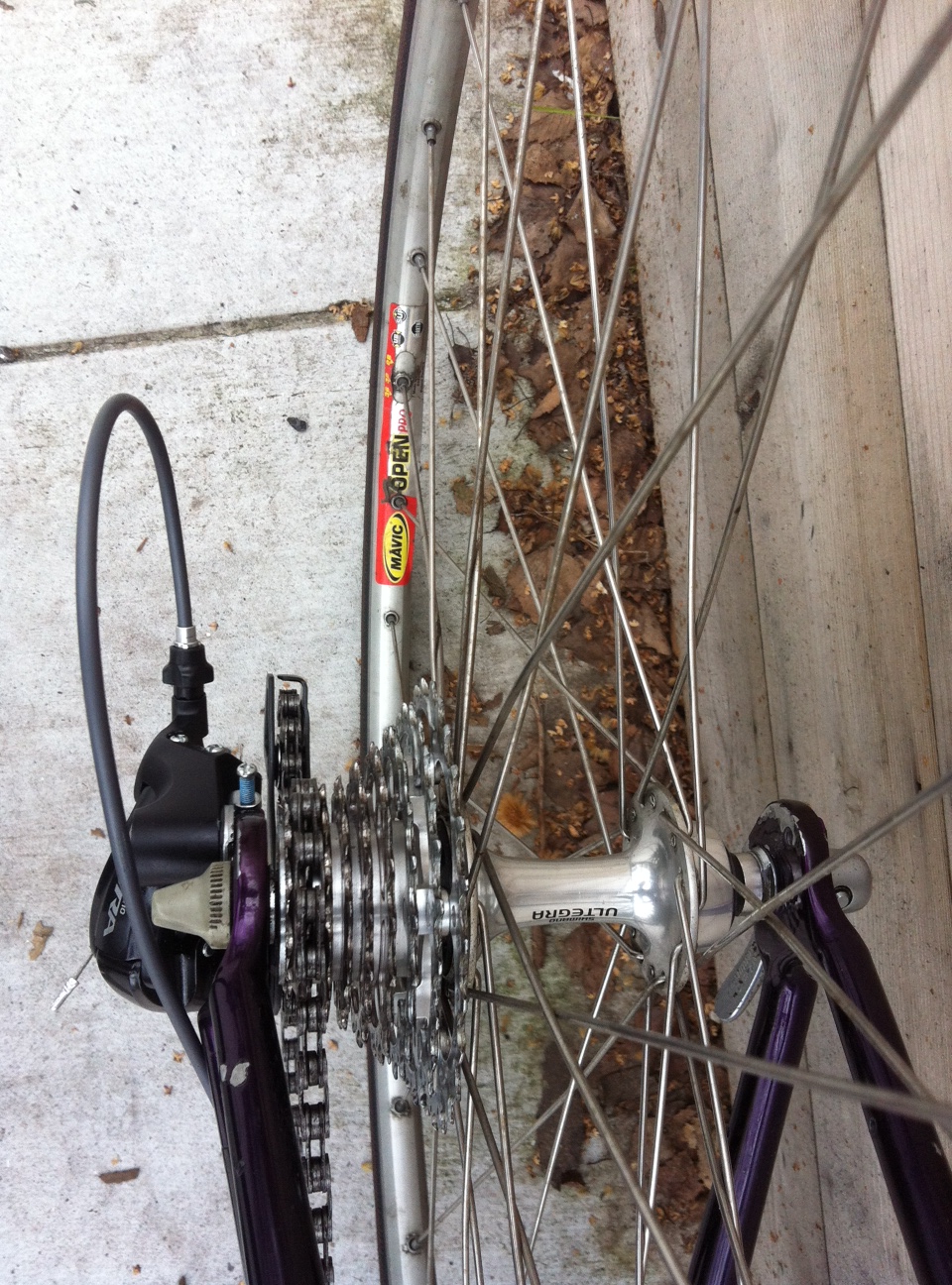 Bike features a nice wheelset-Shimano Ultegra hubs laced to Mavic Open Pro rims.  A light, solid set of hoops!
The rest of the drivetrain is a mix of Shimano Sora/105 parts.  A good fit for someone about 5'1″ to 5'4″.  Come check it out today!!
$700
SOLD!!!