25th of March 2017
Reconditioned Used Bikes For Sale at Pedal Revolution!!
We are bursting with a huge amount of reconditioned used bikes at Pedal Revolution! Everything from carbon fiber racing bikes to vintage lugged steel classics and everything in between. Not impressed by the cookie-cutter bikes that dominate the sales floors of most bike shops? Stop by this weekend and check out our selection of one-of-a-kind rebuilt […]
---
9th of April 2016
Novara Trionfo 48cm @ Pedal Revolution Refurbished Bicycle Update
While shopping a while back I purchased a bottle of what I assumed to be olive oil, based on the presence of those words on the label as well as a prominently displayed Italian flag. It was only when I got home that I discovered it had been blended with canola oil, reducing it from prime bread-dipping status to […]
---
5th of February 2016
---
4th of February 2016
---
Cannondale Synapse 51cm @ Pedal Revolution Refurbished Bicycle Update
We've got a nice Cannondale for sale here at Pedal Rev.  It's got a Shimano 105 10-speed groupset, a quality lightweight wheelset, and some nice orange bar tape.  The bike really hasn't seen much use at all, as you can may tell from the below photos. We upgraded the tires (Gatorskin 700 x 25!!) and […]
---
19th of October 2015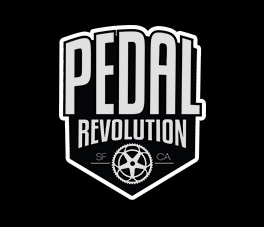 Read More
Specialized Sirrus Lugged Steel Road Bike 44cm @Pedal Revolution Refurbished Bike Update
A great condition Specialized Sirrus road bike. Rebuilt with new wheels, new drivetrain, Pasela tires, Soma stem and Highway One bar. 44cm Fits 5′ -5'3″ $700.
---